Book Now!
Valentines Day
Thursday 14th February
WELCOME TO THE MAYBUSH, WALDRINGFIELD
A beautiful waterfront pub at Waldringfield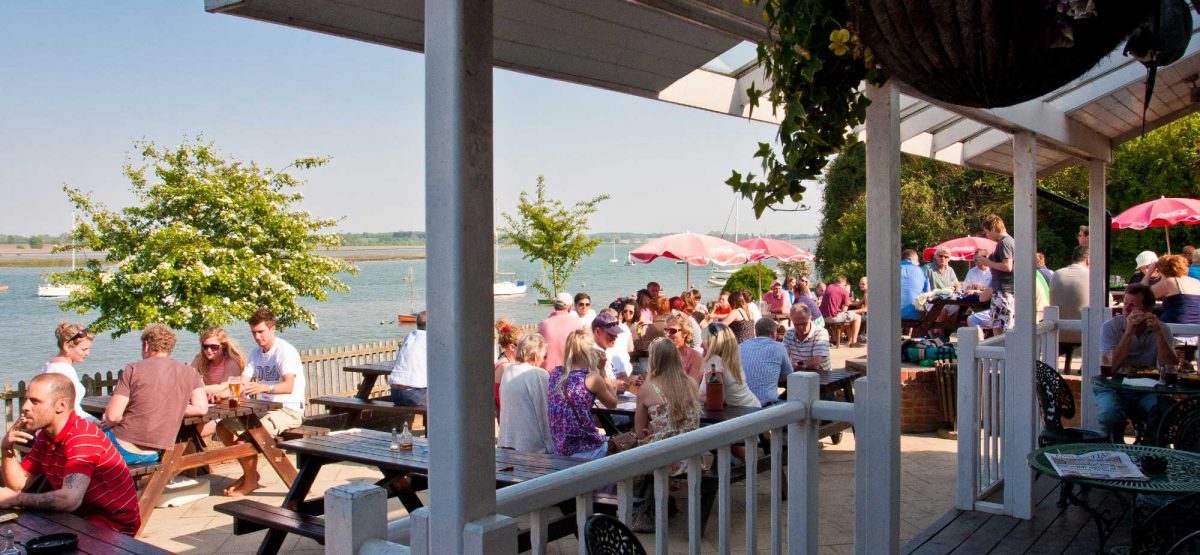 Perched on the banks of the picturesque River Deben, Waldringfield – in a designated Area of Outstanding Natural Beauty – lies the Maybush Inn. You will be greeted with panoramic views offering a vista across the river and beyond. The Maybush, voted one of Suffolk's top riverside pubs, has become synonymous with providing excellent food at great value, in an unrivalled location.
Since the Maybush became part of the Deben Inns group in 1997, substantial investment has been undertaken to improve the facilities; the dining rooms have been extended, kitchens have been modernised and updated, disabled amenities improved, and the large terrace area provides a perfect space for al fresco dining.
You can expect a varied selection of food and drink and although there is some influence from the waterside location (see seasonal Deben Moules Mariniere), there is a plenty of choice to suit all tastes. Recently a finalist in a Eat Suffolk Food and Drink Awards in the Family Dining Category, The May bush caters for all ages and prides itself of offering a welcoming and friendly environment.
The Maybush has become more than just the idyllic spot on a balmy summer's day (although it remains so!), its reputation for excellent food and friendly service means it's enjoyed all year round.
If you are planning on bring your dog please be aware that we cannot allow dogs in the main restaurants, so please let us know at the time of booking  so we can accommodate you in the right areas of the pub.
Looking to book for today please call us on 01473 736215 as this system doesn't allow for booking within the next 24 hours
This booking system is not entirely automated so should a suitable time slot not be offered or a table to seat more than 4 people then feel free to call one of our friendly team direct on 01473 736215 and we will endeavour to accommodate your requests or offer alternative options
**Please check your spam folder for email confirmation**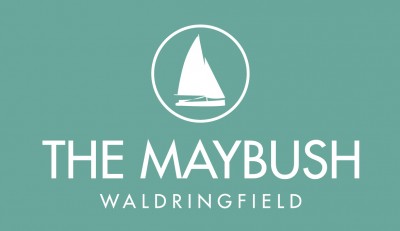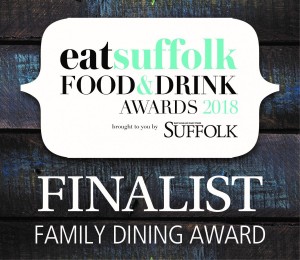 OPENING HOURS
Monday-Saturday 9.00am until 11.00pm
Sunday 09.00am till 10.30pm.
FOOD SERVED ALL DAY, EVERYDAY
BREAKFAST, LUNCH AND DINNER
The Maybush
Cliff Rd, Waldringfield, Woodbridge, Suffolk IP12 4QL
Subscribe to our mailing list …
Simply sign up with a valid email address to get going …
Check your email for a confirmation link (look in your spam folder if you don't see it)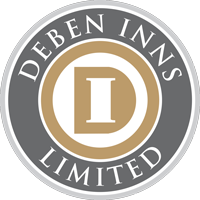 WE'RE DOG FRIENDLY
WE ABSOLUTELY ADORE DOGS HERE AT THE MAYBUSH, SO IF YOU HAVE A DOG AND
WOULD LIKE TO RELAX INSIDE A WARM AND WELCOMING PUB, THEN PLEASE POP IN…
WE HAVE SOME FANTASTIC WALKS IN AND AROUND WALDRINGFIELD AND WE ALSO STOCK
DOGGY TREATS TO MAKE THEIR VISIT AS ENJOYABLE AS YOURS.
At Deben Inns we pride ourselves in the quality of food, drink and above all, service we deliver to our customers.
Our venues enjoy high accolade from our patrons and are appreciated as some of the best public houses and restaurants in Suffolk. With six venues within the Deben Inns group, there are always opportunities for hard-working, ambitious and motivated staff in all areas including:
Waiting, Bar and Kitchen Staff, Chefs and many more …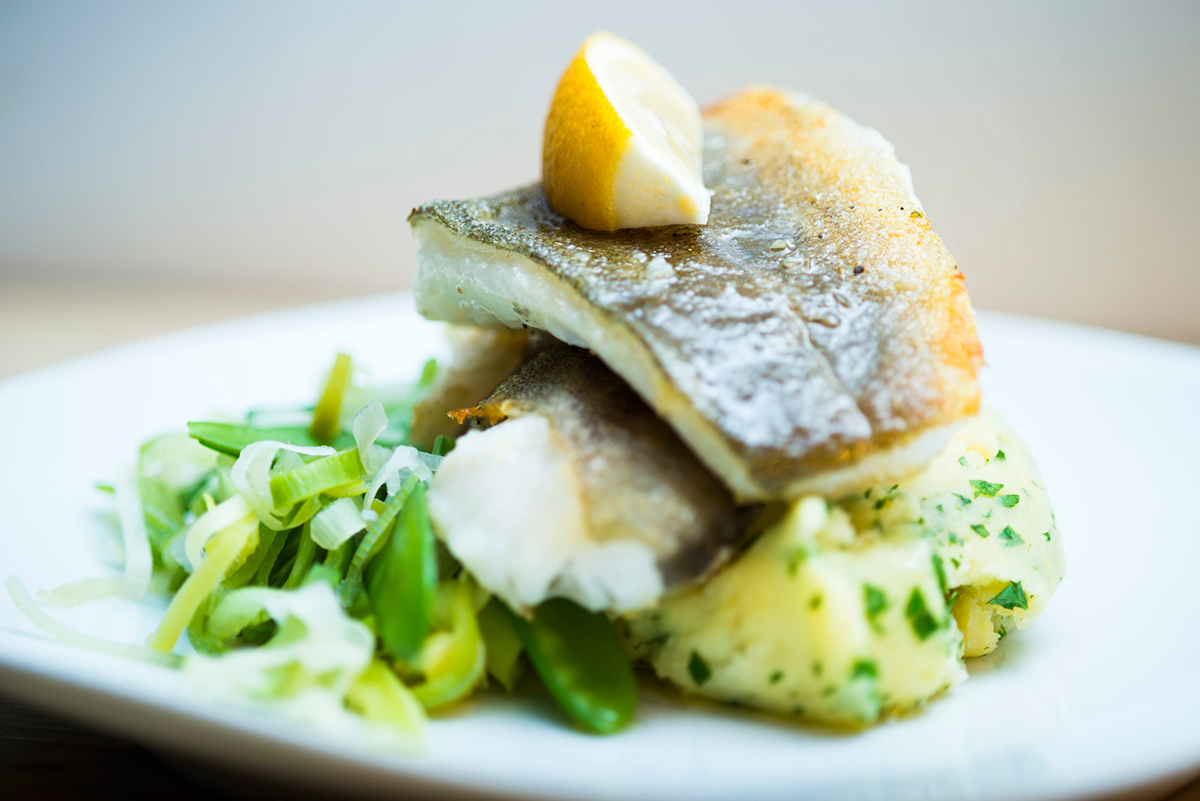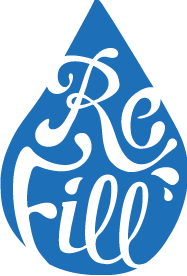 PROUD TO BE APART OF REFILL SUFFOLK
Refill Suffolk was launched in June 2018 by local plastic awareness campaigner and founder of rubbishwalks.co.uk Jason Alexander. Teaming up with Anglian Water, The Greenprint Forum, BBC Radio Suffolk, Transition Woodbridge and a growing number of other groups and individuals across the county Refill Suffolk hopes to raise awareness about our overuse of single use plastics and the impact this has on our local communities and countryside.
Small changes can make a massive difference. One of the easiest things we can do is stop using single use water bottles and use reusable bottles instead. The more convenient we can make this the better hence the effort to provide a network of free tap water refill stations across the county.
All of our inns are registered refill stations and are open from 9am everyday. Pop in and we will refill your water bottle
"A little pocket of paradise especially on a sunny day"

It's situation right on the river is gorgeous especially in lovely weather. Lunchtime is best to get full sun. Adnams beer with great fish and chips is to die for and good value
"Perfect Formula"

I visited with a friend on a cold, grey November day at lunchtime….and it was packed!! Its not rocket science however, just good solid common sense, excellent business sense and a commitment to providing a great experience. I was impressed from the moment I stepped in the door and approached the bar where I was warmly greeted by a staff member, which was followed by lovely food, local ales and smiling, friendly serving staff all in lovely surroundings with spectacular views over the river.
"Fabulous!"

I will keep this short and sweet. This place is simply fabulous, the food, the location, the service ( even when very busy ), and the value for money, simply top notch all round. Don't deliberate, just go, you won't be disappointed.
"A beautiful venue and delicious food and drink"

The pub is in a really lovely location. We ate our meals indoors, the service was very friendly and the food was the best we'd had in a long while. We eat out a lot but this was exceptional. After our meals we decided to order coffee and drink it outside so we could look over the picturesque scene of the River Deben. There was nip in a the air but the waitress offered us a blanket to keep us warm. We ended up staying there until it closed and plan to go back soon. I would recommend this pub/restaurant to anyone. Delightful!
"Great riverside pub "

Fantastic food and great location, and dog friendly! Beautiful setting on the river, great service, what more could you want?
At Deben Inns we pride ourselves in using the highest quality products.
The Majority of our suppliers are all based in and around Suffolk as we believe in sourcing
the finest local produce and using the freshest ingredients possible in all of our dishes.
We can cater for all types of different dietary requirements and food intolerances. All of our inns have gluten free options available on our
menus. As we cook to order we can always adapt dishes and specials to suit your needs.
Our staff will always be happy to help so please ask.