Book Now!
Valentines Day
Thursday 14th February
WELCOME TO THE BUTT AND OYSTER
GREAT LOCATION, ATMOSPHERE, FOOD & DRINK
The Butt & Oyster is one of the best known public houses in Suffolk renowned for its good beer, good food and great views, situated in the hamlet of Pin Mill on the River Orwell.
Let the sounds of the Orwell seduce you. Watch the changing tides on traditional timeless shores. Understand an artist's inspiration with Thames barges, swans and the river, enjoying the finest Suffolk ales whilst being tempted by the wonderful aromas which welcome you.
Pin Mill, once a smugglers haven offers beautiful walks and amazing scenery, the name of the pub commemorates the oyster fisheries originally a major export from the river Orwell.
In the old days the pub would be full of bargemen and sailors enjoying a pint. Made famous as being the setting for Arthur Ransomes "we didn't mean to go to sea" book. "It is a fantastic pub" with a welcoming and traditional atmosphere.
Looking to book for today please call us on 01473 780764 as this system doesn't allow for booking within the next 24 hours
This booking system is not entirely automated so should a suitable time slot not be offered or a table to seat more than 6 people then feel free to call one of our friendly team direct on 01473 780764 and we will endeavour to accommodate your requests or offer alternative options
**Please check your spam folder for email confirmation**
OPENING HOURS
Monday-Saturday 09.00am until 11.00pm Sunday 09.00am till 10.30pm

.
FOOD SERVED ALL DAY, EVERYDAY
THE BUTT AND OYSTER
Pin Mill, Ipswich, Suffolk IP9 1JW
Subscribe to our mailing list …
Simply sign up with a valid email address to get going …
Check your email for a confirmation link (look in your spam folder if you don't see it)
WE ABSOLUTELY ADORE DOGS HERE AT THE BUTT AND OYSTER, SO IF YOU HAVE A DOG AND
WOULD LIKE TO RELAX INSIDE A WARM AND WELCOMING PUB, THEN PLEASE POP IN…
WE HAVE SOME FANTASTIC WALKS IN AND AROUND PIN MILL AND WE ALSO STOCK
DOGGY TREATS TO MAKE THEIR VISIT AS ENJOYABLE AS YOURS.
At Deben Inns we pride ourselves in the quality of food, drink and above all, service we deliver to our customers.
Our venues enjoy high accolade from our patrons and are appreciated as some of the best public houses and restaurants in Suffolk. With six venues within the Deben Inns group, there are always opportunities for hard-working, ambitious and motivated staff in all areas including:
Waiting, Bar & Kitchen Staff, Chefs and many more …
"Still as good as ever, one of our Top 5 pubs in the country"

Visited here twice during our third visit to Suffolk this year. The Adnams Ghost Ship was as good as you can get.Our favourite bay window to ourselves, only one other boatman in the bar and a leisurely cooked breakfast of the tastiest local produce overlooking THAT timeless view. If you want to experience the Butt without the crowds, breakfast is the time, they open at 9am.
"A little hidden gem."

I love this pub and forget that it's here sometimes. I must visit more often! The food is always excellent, great choices, specials on the blackboard, good range of beers and wine. The fire in the bar is lovely and cosy, the bay window seats have a stunning view. We enjoyed the Gutt Buster pork and apple burger, topped with pulled pork, onion rings, cheese, salad, chips, salsa and coleslaw and the game stew with Stilton dumplings, creamy mash. I would have loved to have a pudding but literally couldn't fit it in! This is pub food at its best.
"Simply fabulous!"

Visited for lunch on a busy bank holiday Sunday. The food arrived much quicker than anticipated, given the number of patrons. I had a wild mushroom linguine and my partner ordered the Sunday roast. The standard of food was exceptional. Great service, great food and wonderful views – top marks!
"Outstanding food and wonderful location"

We came to the Butt and Oyster in Pin Mill this weekend. Even though it was heaving, clearly a very popular place, we had such a wonderful time with friends. Staff were incredibly polite and efficient and the food was stunning – a perfect pub lunch. The weather was lovely so we sat outside and it was so nice to see so many people smiling and enjoying their time here. Would recommend highly! Will definitely keep coming to this lovely little pub.
"Beautiful location and wonderful food!"

We had a Sunday lunch here on a lovely day. Fantastic location – very picturesque – and totally delicious food. Service was exceptional and very friendly. The roast dinner was perfect!
PROUD TO BE APART OF REFILL SUFFOLK
Refill Suffolk was launched in June 2018 by local plastic awareness campaigner and founder of rubbishwalks.co.uk Jason Alexander. Teaming up with Anglian Water, The Greenprint Forum, BBC Radio Suffolk, Transition Woodbridge and a growing number of other groups and individuals across the county Refill Suffolk hopes to raise awareness about our overuse of single use plastics and the impact this has on our local communities and countryside.Small changes can make a massive difference. One of the easiest things we can do is stop using single use water bottles and use reusable bottles instead. The more convenient we can make this the better hence the effort to provide a network of free tap water refill stations across the county.
All of our inns are registered refill stations and are open from 9am everyday. Pop in and we will refill your water bottle for free.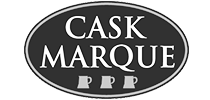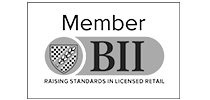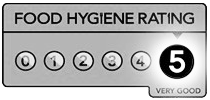 At Deben Inns we pride ourselves in using the highest quality products.
The Majority of our suppliers are all based in and around Suffolk as we believe in sourcing the finest local produce and using the freshest ingredients possible in all of our dishes.We can cater for all types of different dietary requirements and food intolerances. All of our inns have gluten free options available on our menus. As we cook to order we can always adapt dishes and specials to suit your needs. Our staff will always be happy to help so please ask.