Food Served all day, everyday.
Breakfast, Lunch and Dinner from 9am-9.30pm
Monday-Saturday 9.00am – 11.00pm
Sunday 9.00am – 10.30pm
Food served all day, everyday
Breakfast, lunch and dinner
Treat someone special to a great Deben Inns experience by giving them one of our gift vouchers which may be redeemed at any of our establishments.
Mothers Day
Sunday 22nd March
Treat mum this Mother's Day. We'll be serving our delicious Sunday roasts with plenty more on offer for Mum and the whole family to enjoy. Booking in early is a must.
Please call our friendly team to book
your table 01394 386141
Seven award winning Venues
Each with a unique personality, style and menu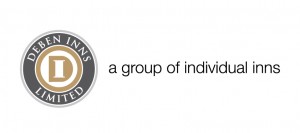 Wilford Bridge Rd,
Melton,
Woodbridge,
Suffolk
IP12 2PA
Monday-Saturday 9.00am – 11.00pm
Sunday 9.00am – 10.30pm
Food served all day, everyday
Breakfast, lunch and dinner
Email: wilfordbridge@debeninns.co.uk

Phone:
01394 386141
Simply sign up with your email address to get going.
We absolutely adore dogs here at the Wilford Bridge, so if you have a dog and would like to relax inside a warm and welcoming pub, then please pop in…
We have some fantastic walks in and around Melton and we also stock doggy treats to make their visit as enjoyable as yours.
At Deben Inns we pride ourselves in the quality of food, drink and above all, service we deliver to our customers. With six venues within the Deben Inns group, there are always opportunities for hard-working, ambitious and motivated staff in all areas including: Waiting, Bar & Kitchen Staff, Chefs and many more …
We're delighted to be working in partnership with St Elizabeth Hospiceand to be raising money for such a fantastic organisation. For every Americano coffee we sell across our Inns, we shall be donating 10p to the hospice. Every contribution makes a difference, and you can read about all the great work the charity does on the link below.
https://www.stelizabethhospice.org.uk/